Amy Chaiklin at MoMA's "Club 57: Film, Performance, & Art in the East Village 1978-1983" opening reception October 31, 2017, holding exhibition catalog.
Watch These Girls: 19 Women Who Copy Art at Club 57, Installation Photograph, 1982. Amy Chaiklin, Barbara Wyeth, and Miriam Jacobs.
Paris Bar, silkscreen print, 39 x 27 inches, 1993. Exhibited in Hubert Schwarz - Druckgrafik, Usedomer Kunstverein e.v. im Kunstpavillon, Osteebad Heringsdorf, Germany, April 22 - May 21, 2017
Women's March Poster, marker on poster board, Women's March NYC, 22x 30 inches, January 21, 2017
Nastywoman Ishtar, ink on paper, 7 x 5 inches, 2016. Nasty Women Exhibition NYC at Knowckdown Center, Queens, NY, January 12-15, 2017
Karmasutra Postcard, ink on paper, 4 x 6 inches, 2016. Exhibited in POSTCARDS from the Edge, Visual Aids, Metro Pictures, NYC, January 13-15, 2017
Now Be Here,#2, Group photograph of 445 Women Artists at the Brooklyn Museum, Co-organized by Carmen Hermo, Shinique Smith, and Kim Schoenstadt. Photo credit Paola Kudacki, October 23, 2016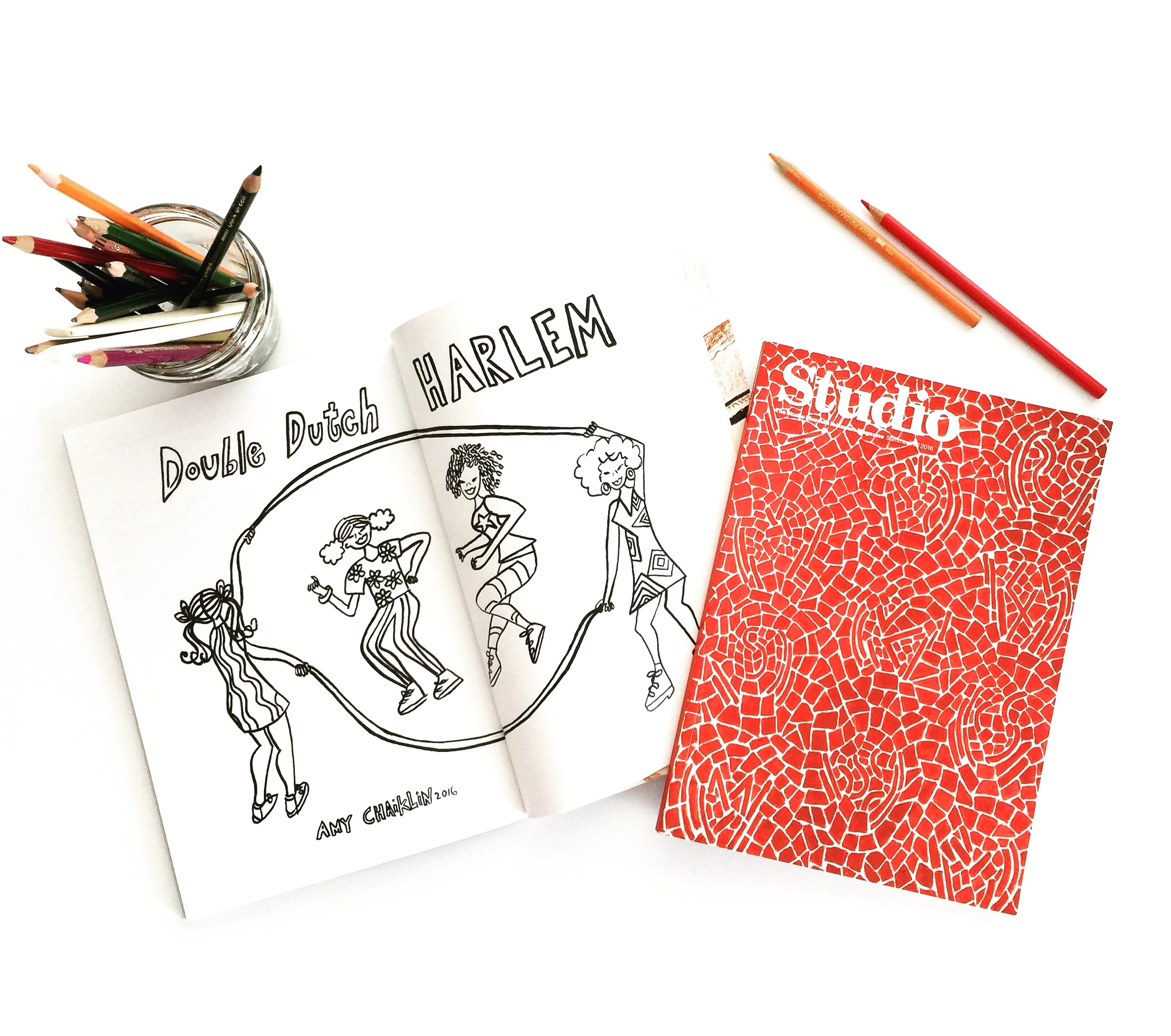 Double Dutch Harlem, drawing published as the Coloring Page in Studio Magazine, Summer/Fall issue 2016, The Studio Museum in Harlem, New York.